MoMACopyShop, 2014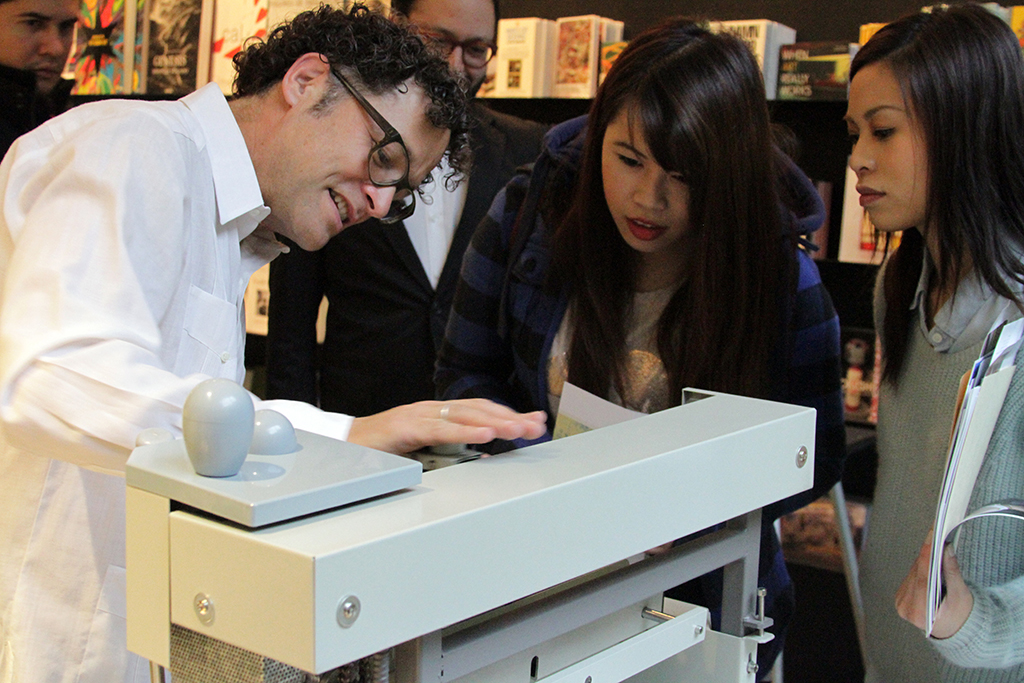 ︎︎︎





MATERIALS: MoMA brochures, publications and catalogs, newspaper, office paper, binding machine, paper cutter, scissors, tape, colored pencils, markers, and pens.


MoMACopyShop was organized as part of Artists Experiment, a new initiative by MoMA's Education Department that brings together contemporary artists in dialogue with MoMA Educators to conceptualize ideas for developing innovative and experimental public interactions. MoMACopyshop was a series of free workshops that took place on MoMA Books on the second floor of the Museum. Throughout the day, visitors were able to meet the artist and create their own bound "catalogue" using MoMA brochures, publications, paper, and other ephemera provided by the Museum.


Image courtesy of The Museum of Modern Art. Photo by Alvaro Congosto Martinez.